I often thought that my neighbors were strange, but only recently I was finally convinced of this.
I often had to pretend that nothing was happening, but gradually I ran out of patience.
I can confidently call myself an ideal neighbor: non-drinker, non-smoker, quiet and calm, friendly. No one has ever had a problem with me.
Only once I had an unpleasant situation with my neighbors, but for this reason I have no complaints against them.
One day I was walking home after work and I bought some cakes to treat my colleagues on the occasion that I was going on vacation.
I am walking, so with boxes in my hands, I go up to my floor and suddenly I cannot open the common door with the key, it simply does not turn. I called the neighbors' apartment, but they did not open the door. Repeated calls also did nothing.
I got worried and went downstairs to ask the concierge if my neighbor was home. The woman told me that the neighbor was definitely at home, because not so long ago she passed here with some man.
The concierge contacted my neighbor's mother to call her and ask her to open the door. I went upstairs and saw that the door was open. Apparently, the mother's call led to this result.
It turned out that if the door was not completely closed from the inside, then it could no longer be opened from the outside.
The neighbor's daughter didn't apologize for the inconvenience. But I didn't have any complaints about it.
And now my intercom began to receive calls very often from strangers visiting these same neighbors. And every time I pick up the phone, I hear the same thing: "Open up, otherwise your neighbors don't have an intercom."
I opened it a couple of times. I thought the intercom was just broken. It's not difficult for me.
But the calls continued. Once again, I asked if the neighbors were waiting for these people. I suggested that they call on the phone and ask to come down.
The answer stunned me.
"They know we're about to sell a laptop. We were told to call this apartment."
Last week on Sunday my intercom rang around midnight. For a long time I could not understand what was the matter, but in the end I still picked up the phone.
My neighbors called.
It turned out that relatives came to them, with whom they left for a visit. The apartment was empty.
Closer to midnight, the children were sent home by taxi, while the parents remained at a party. These kids called me. They did not have a spare key in their hands: it remained under the rug near the apartment, in the same place where it always lies.
Their parents taught them that if they called my apartment, I would let them in. Then you can get the key and get into the house.
I thought it was very strange that they put the keys under the rug. After all, if something goes missing in the apartment, it will be possible to blame the neighbors: that is, me. It would be a very unpleasant situation.
When I let the children in, they didn't even thank me, despite the fact that it was already late. I had been sleeping for a long time, I had to get up early for work. They caused me a lot of inconvenience, but they didn't care. It seemed to me unheard of arrogance.
In the morning I met a neighbor in the corridor and decided to talk to her. I asked the people who go to them not to call my apartment anymore, because I am very tired of this.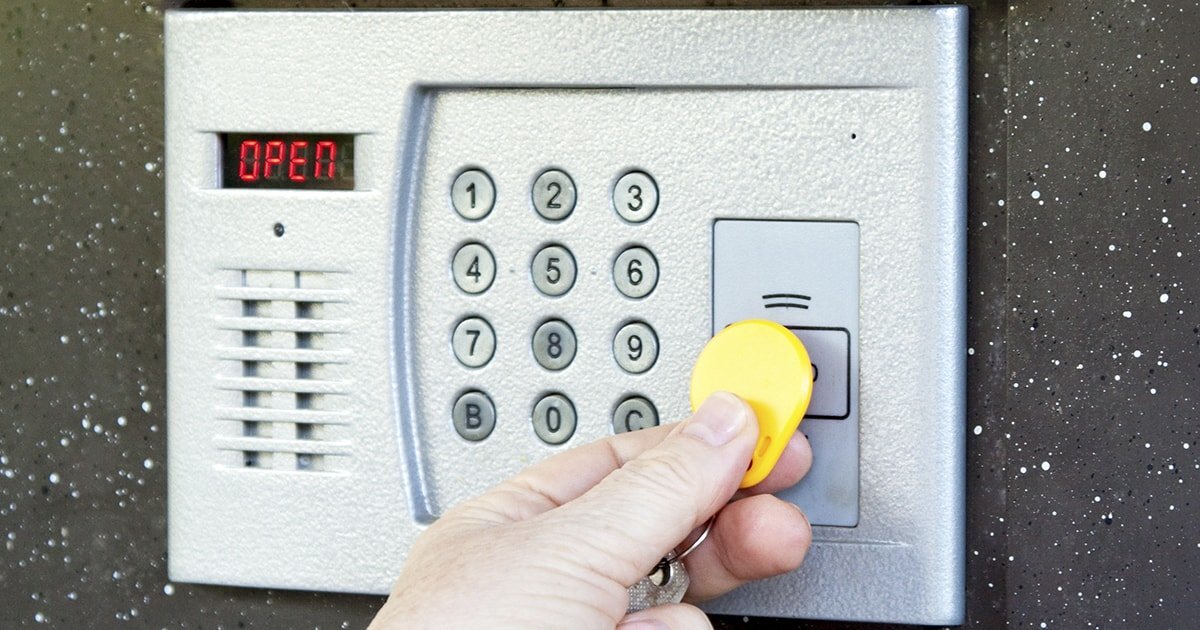 Please install an intercom. I'm not your doorman.
I tried to be as polite as possible so as not to offend or offend anyone, I just defended my boundaries. But in response I heard very boorish and harsh words.
Hands, or what, will fall off if you press the button a couple of times? So young, but like a scandalous grandmother. I will decide whether I need to install an intercom.
Seeing such a reaction, I realized that the dialogue would not work here. The neighbor clearly wanted a conflict. I try not to get involved with such people, so I just left without letting them start a quarrel. Otherwise, the neighbor would definitely get nasty to me even more.
It was decided to simply turn off the sound on the intercom handset every evening. This is hard to get used to, so I wrote myself a reminder and pasted it near the door. This seemed like the easiest solution.
I don't care how the neighbors react to the fact that I no longer answer their guests' calls. They obviously won't like it.
After all, they are complete strangers. The fact that we live nearby does not give them the right to treat me like this. I don't owe them anything, no matter what they think about it.
This is how I decided everything.